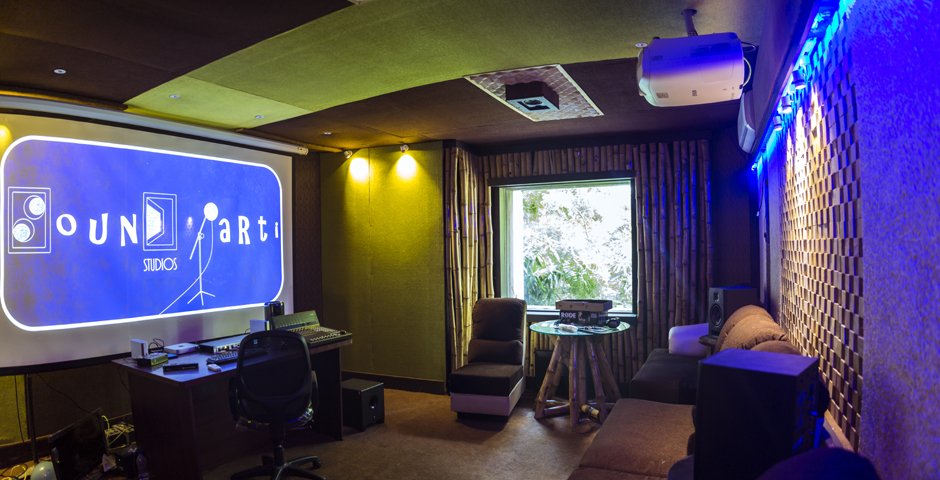 Sound Parti Studios is a One-Stop Shop for All your Audio & Video Requirements. It is a full-fledged Post Production Studio which is constructed in a span of 2300 Sq.ft having in-house facilities for Video Editing, DI / Color Grading, 2D Animation, Motion Graphics, Dubbing, Recording, Voice Overs, Music Production, Sound Design, Foley, Stereo Mixing, 5.1 & Atmos Mixing & Mastering. It also has a 20 Seater Preview Theatre with Enhanced 4k Projection and Atmos Audio.
Serving clients across various Industries including Media, Corporates, Film Industry, Manufacturing Industries, TV Channels, Gaming Industry for more than 5 Years, Sound Parti Studios has completed more than 500+ Shortfilms, 200+ Youtube Videos, 150+ Songs, 100+ Voiceovers, 100+ Ad Films, 50+ Documentaries & Corporate Videos, 30+ Motion Graphics / 2D Animation, 20+ Promotional Videos, 10+ Web Series, 5+ Feature Films, 2+ Cartoon Series, 2+ Games and Various other formats.
Hear Your Dreams Here!
With the State-of-Art Gears and Acoustically treated spaces, Nothing goes unnoticed. It is silent and creative enough to actually hear your dreams here!!
"Silence is a source of Great Strength." —
Lao Tzu
Our Clients
Working with Clients from different streams have given wide range of scope and experience to Sound Parti Studios in delivering the requirement as expected. You can find the list below :